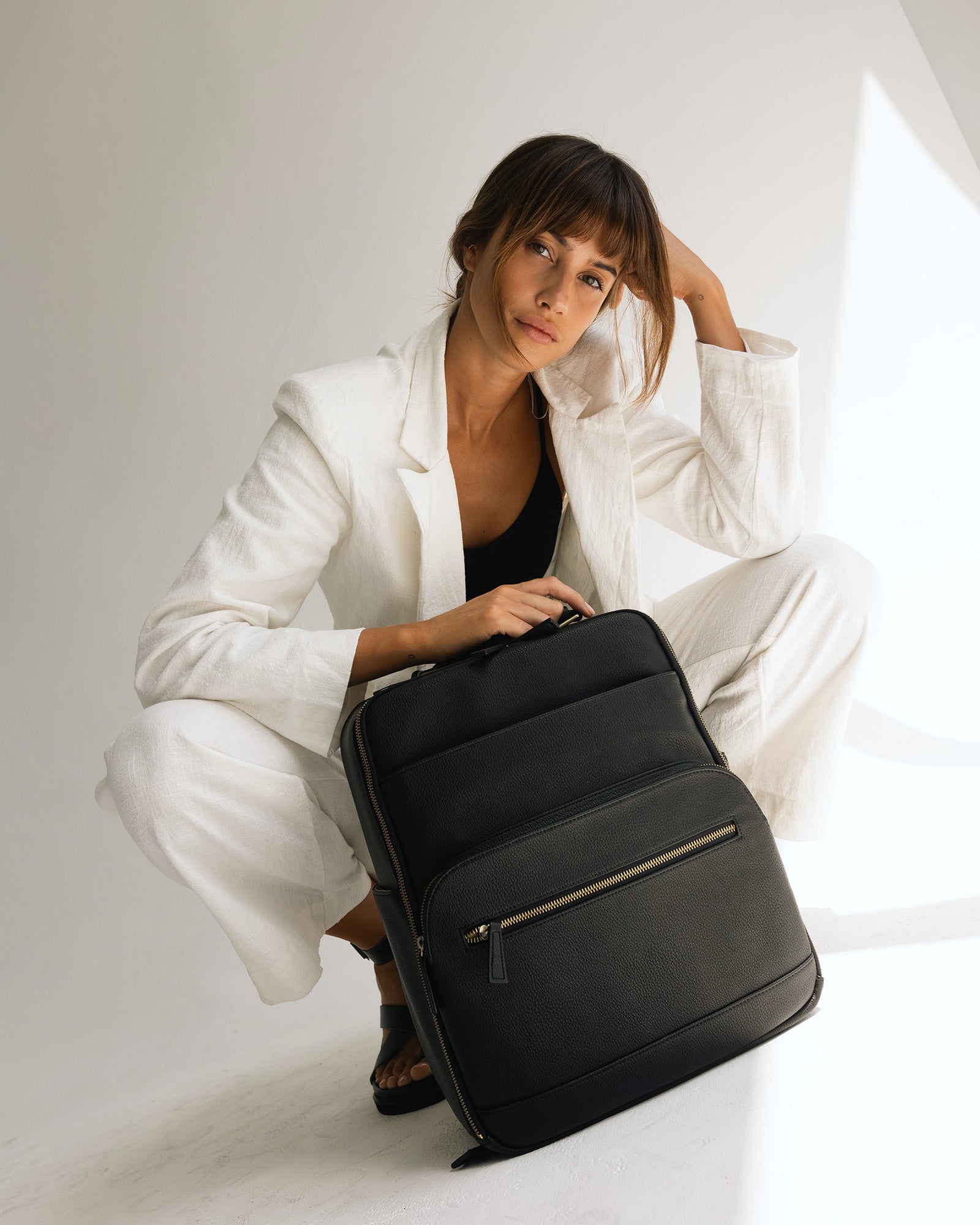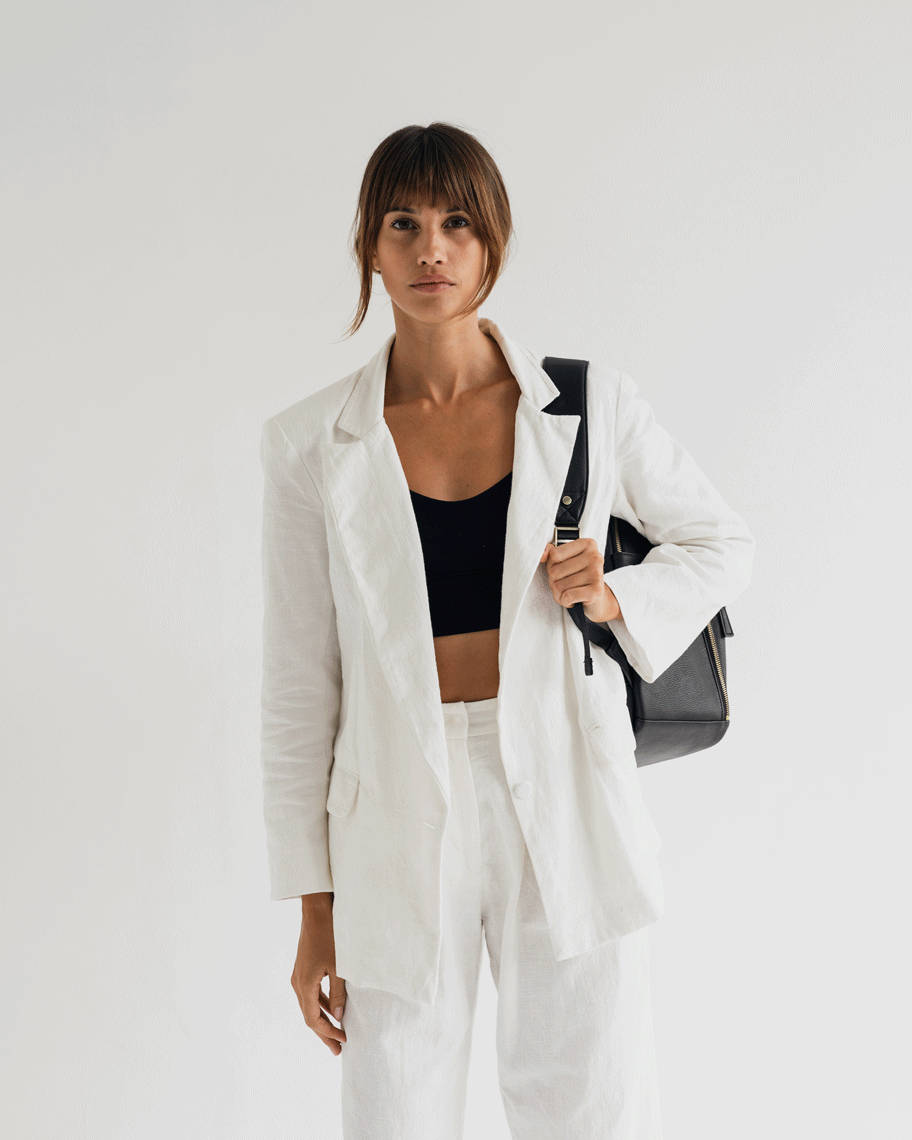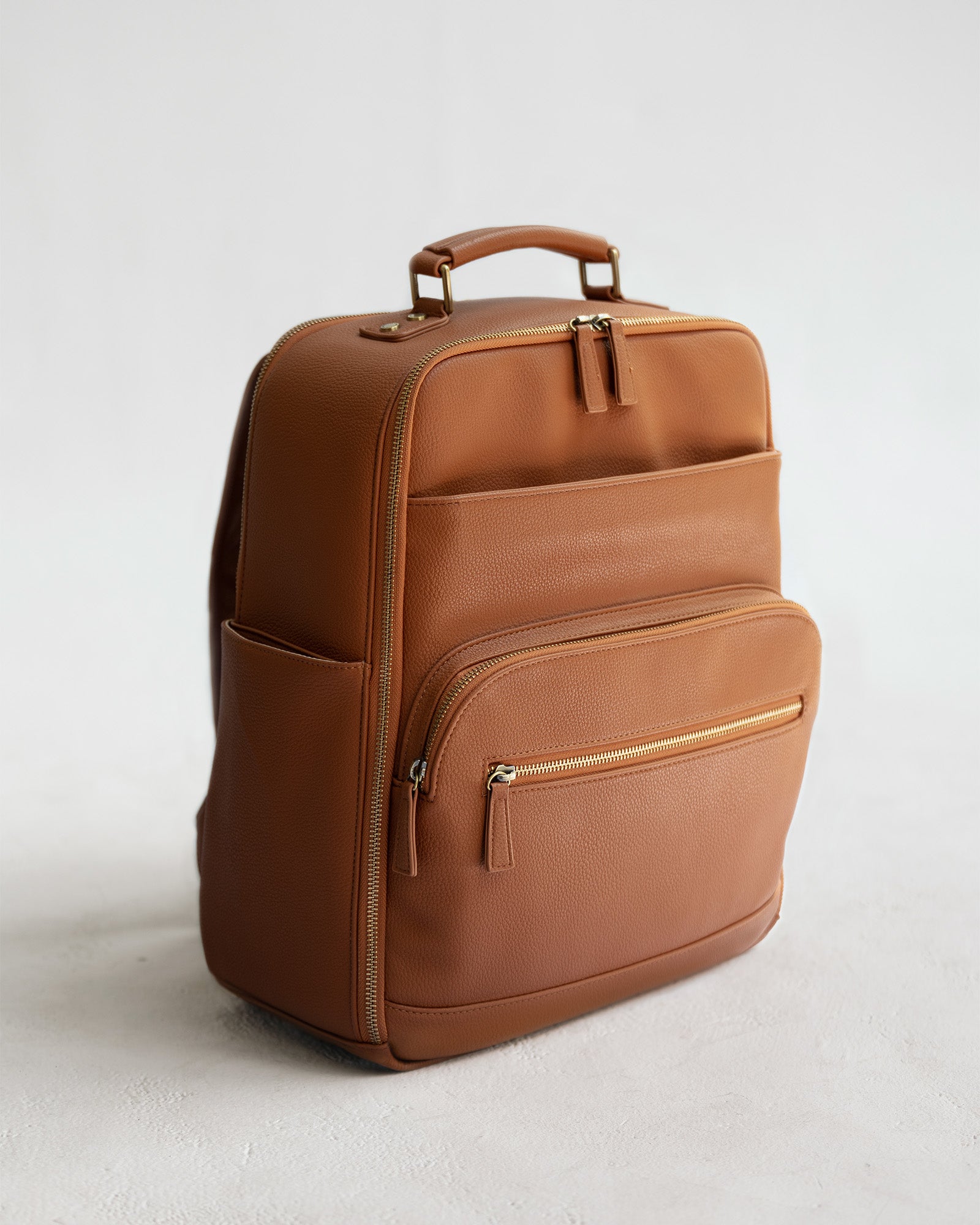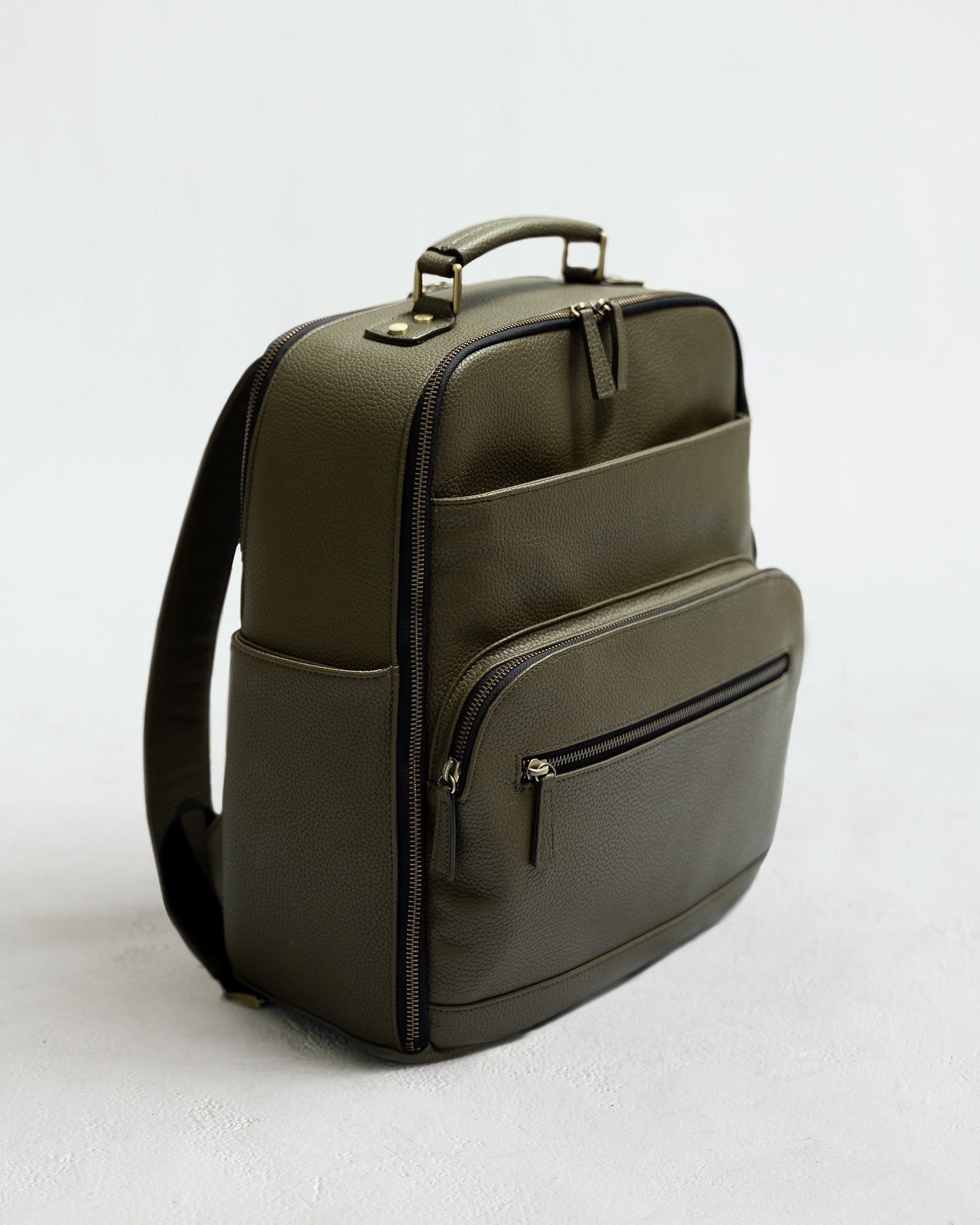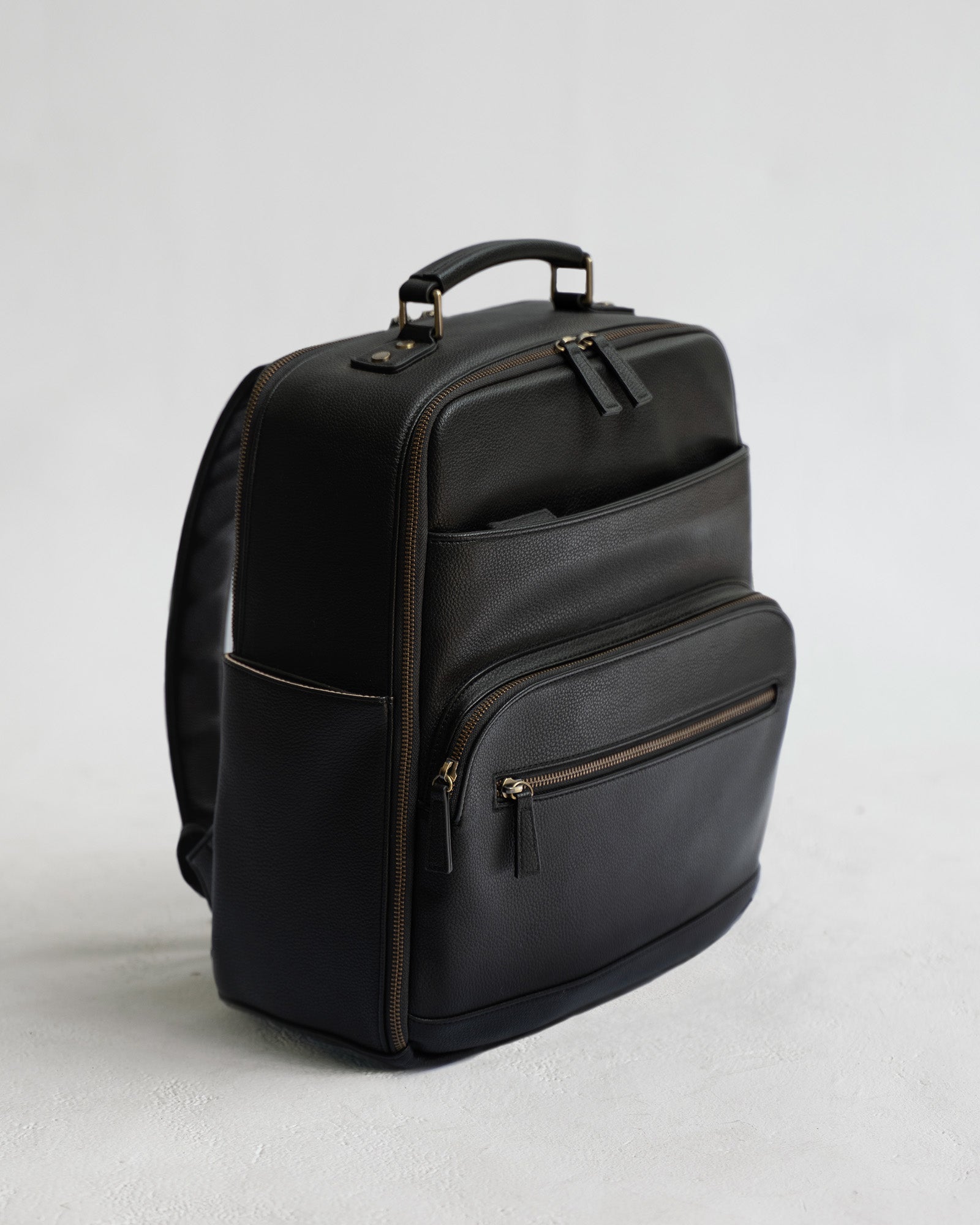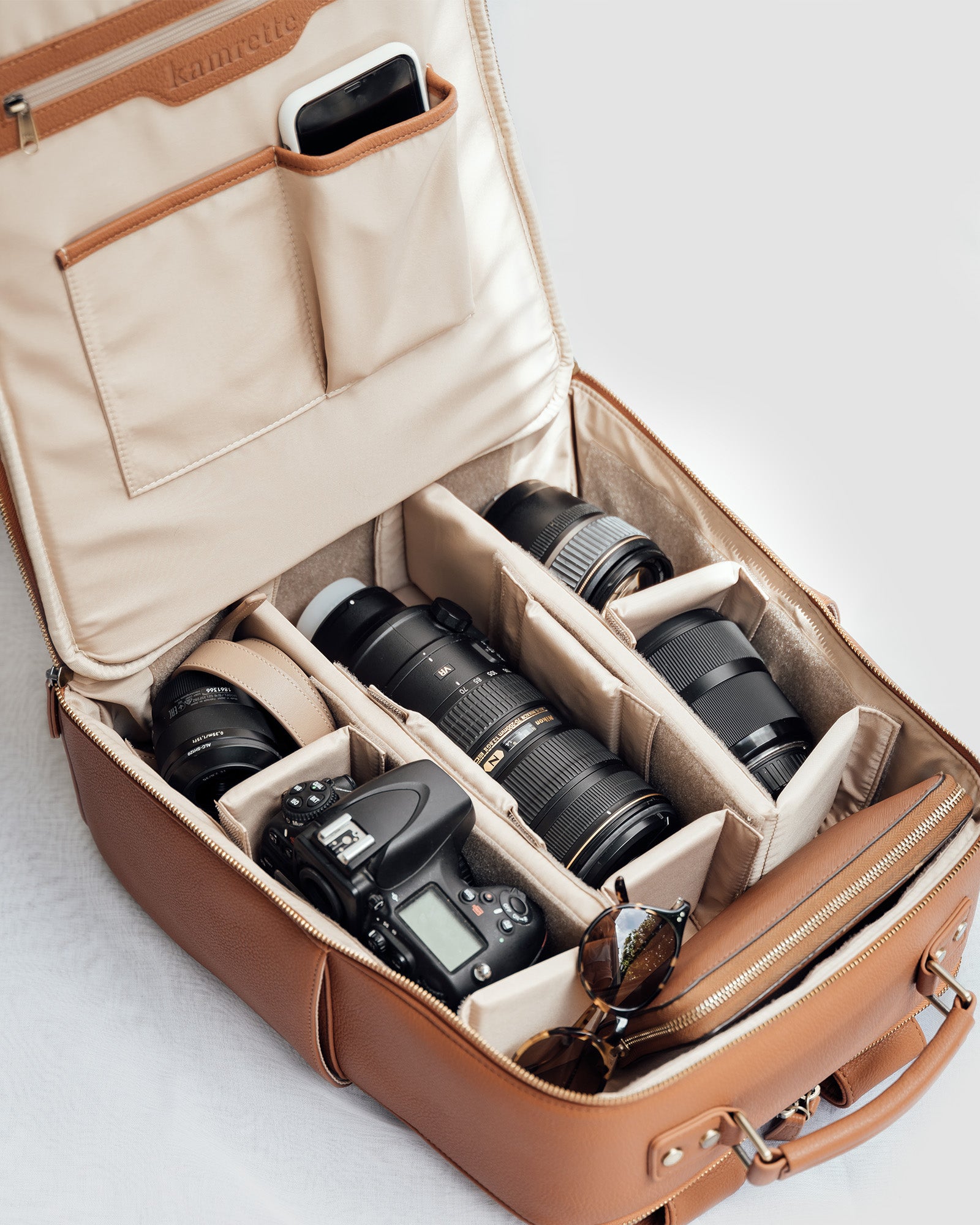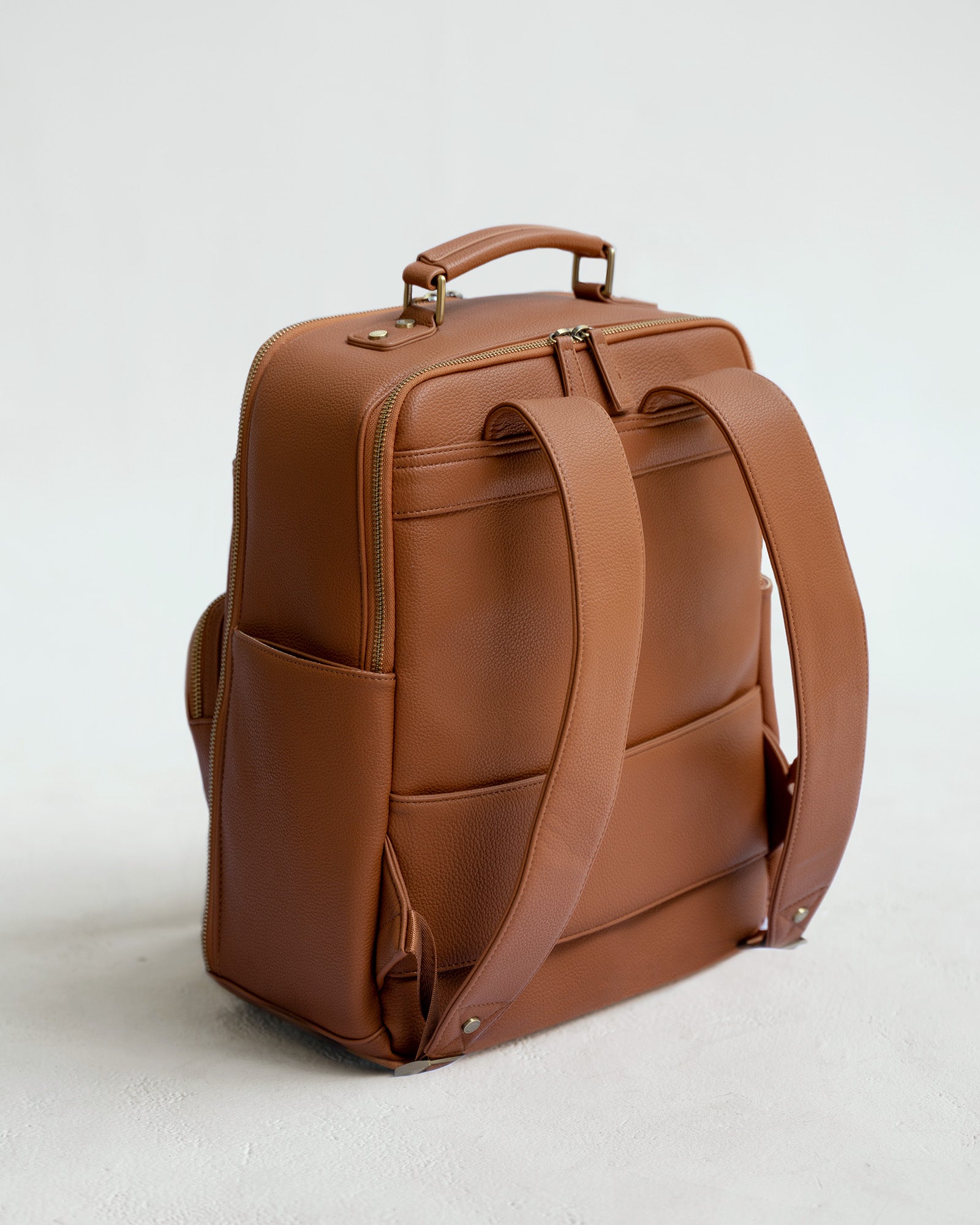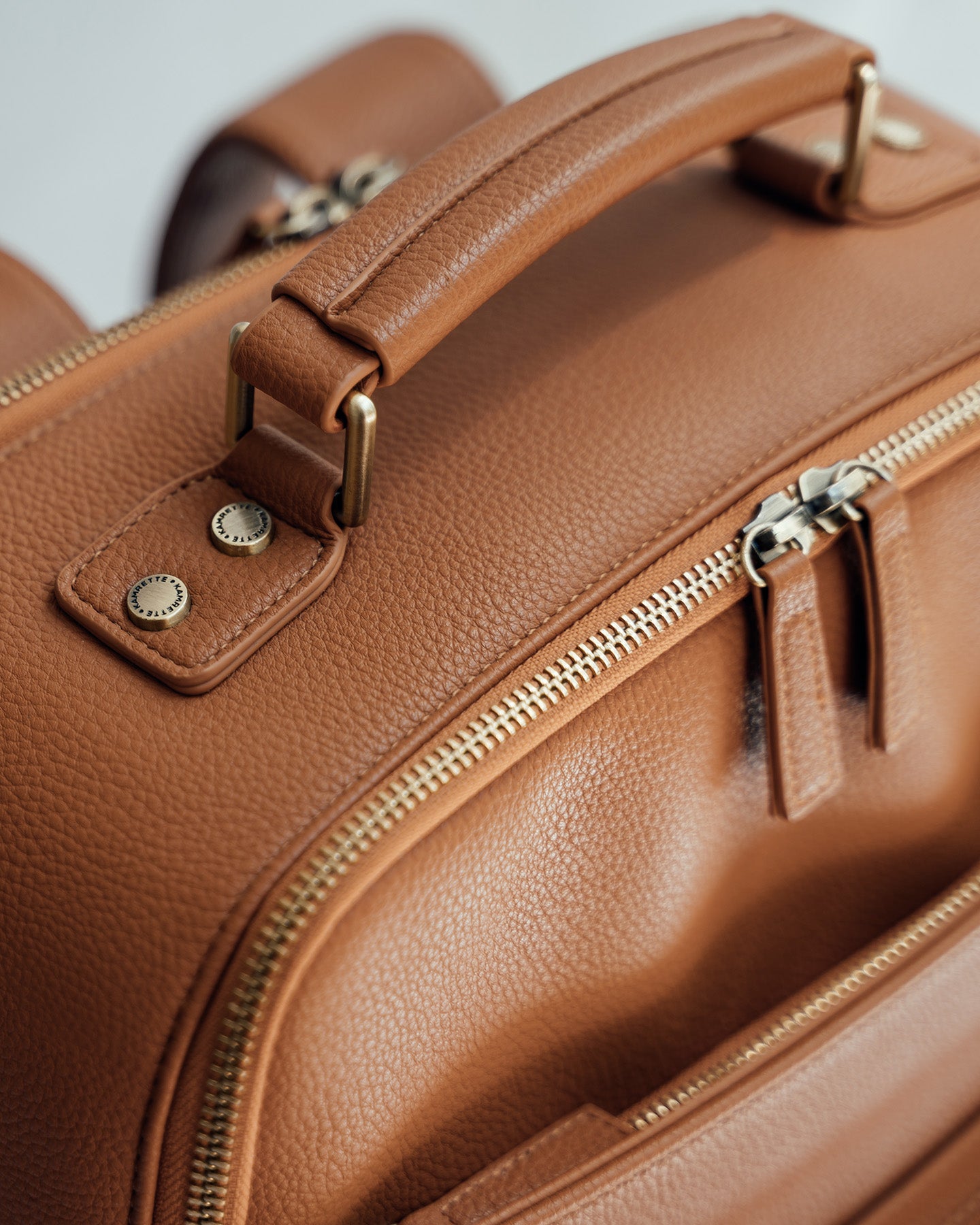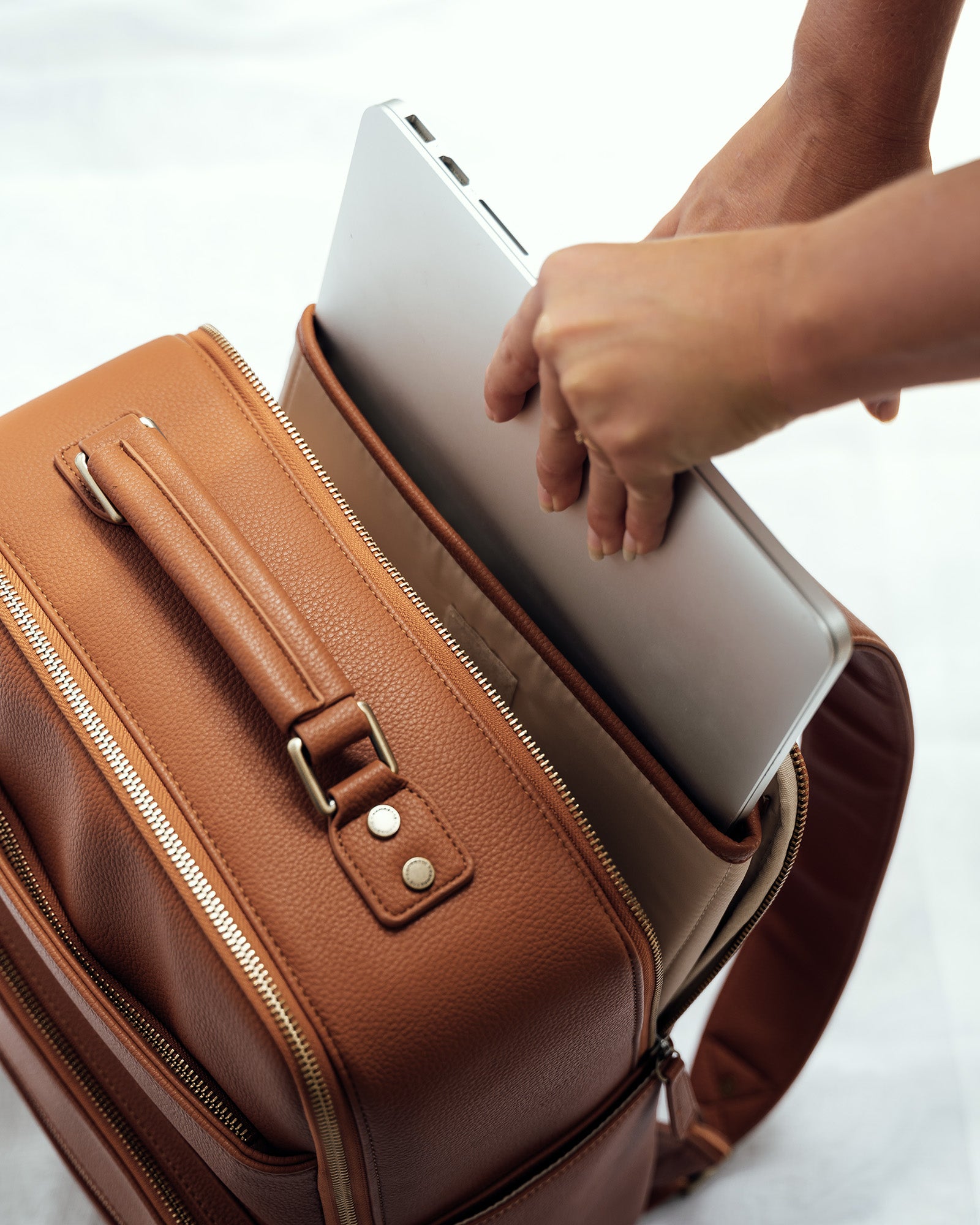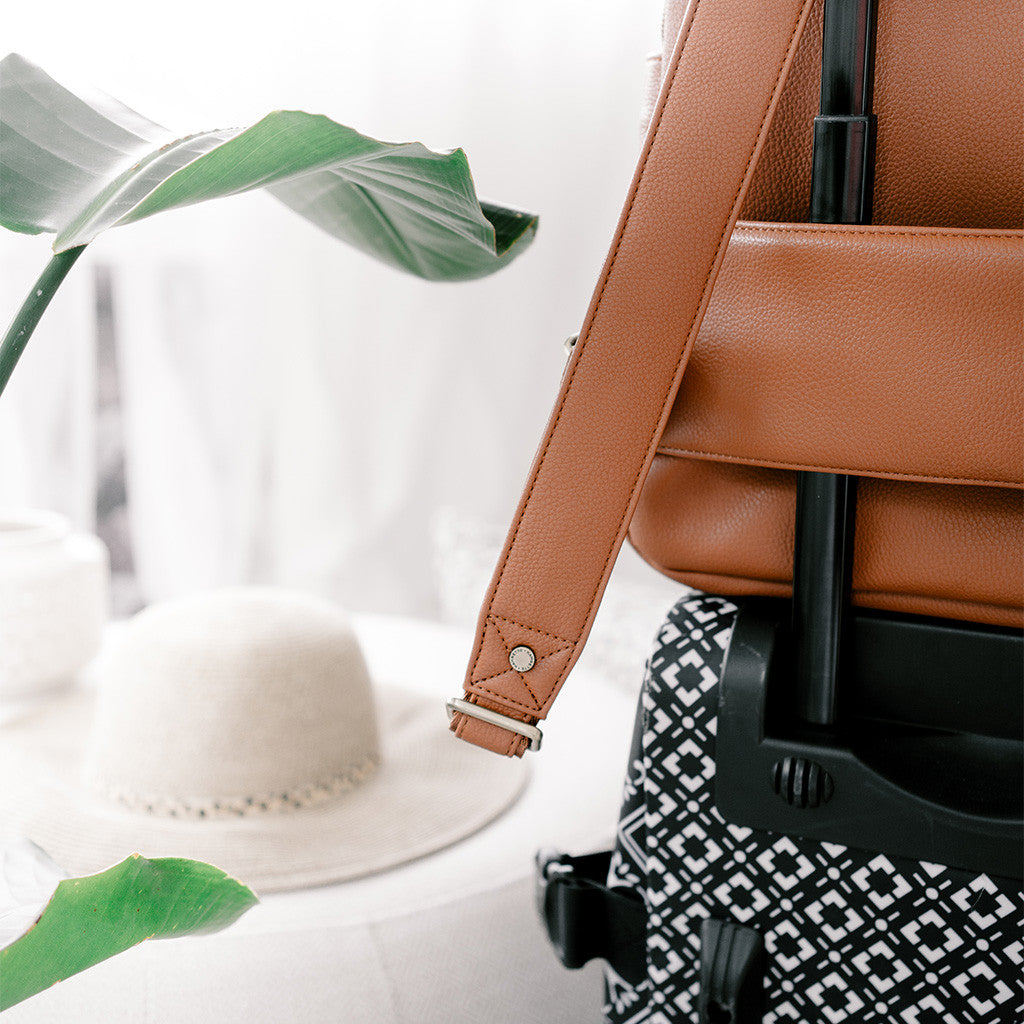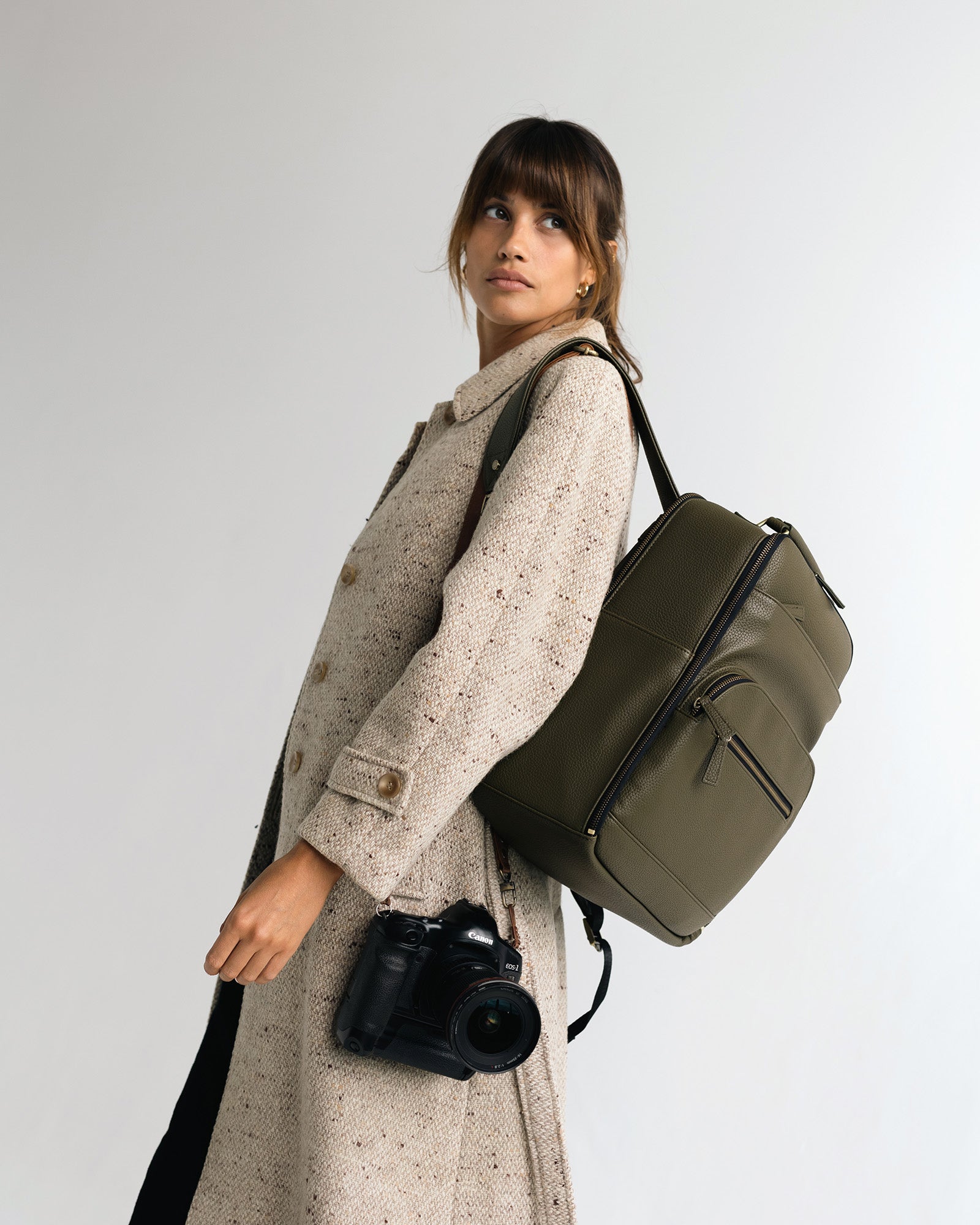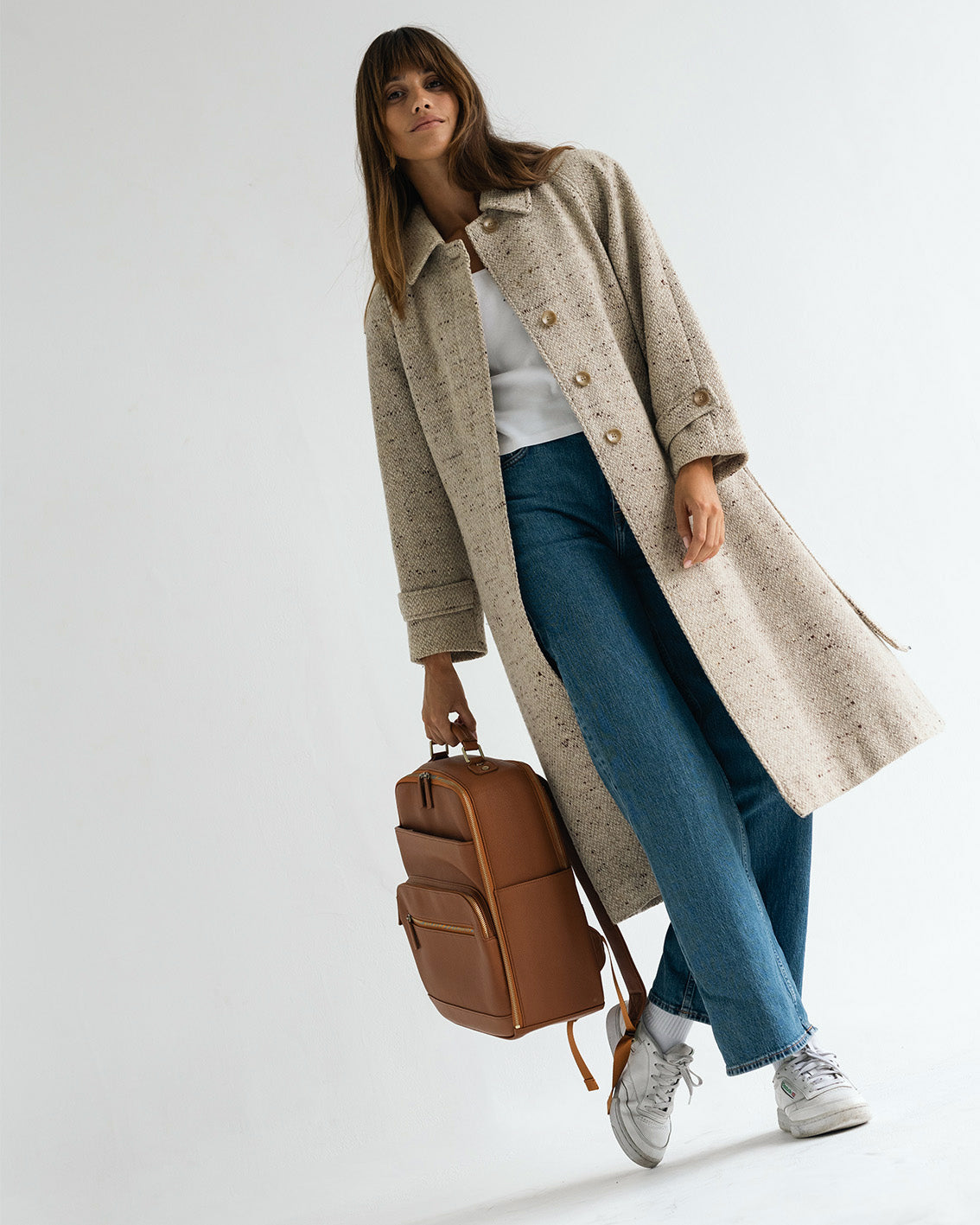 ---
Description
Lyra was designed as the perfect alternative to our Avana Handbag, allowing you the luxury of a backpack to carry your gear casually and in style. While features a slim line design, the Lyra backpack uses a clever concept to fit more than you might expect!
Camera & Laptop Compartments
The front camera compartment features a full zip access, allowing you to carry a number of lenses, bodies and equipment. Not only designed for photographers, this area is perfect for travel and easy access to clothing and personal items - we've even included a luggage slip to make your getaways a little lighter.

Max lens size is 8 inches. Fits 70-200 comfortably. Average fit accommodating Camera Body + 3-4 lenses. If you carry multiple camera bodies, battery packs, larger lenses, please be mindful of the size. For reference, picture features Nikon d800, Nikon 70-200, Sigma 35, Speedlight. Oversized bodies such as Canon 1D & Nikon D4 will not sit standing upright and must be configured to lay flat.

The rear compartment features a laptop sleeve that will fit the new 16-inch Macbook Pro and up to a 16-inch Macbook Pro (2013+) comfortably - with extra padded space for documents or other gear requiring a secure home.

With three additional zip pockets on the front, another internally, and four slip pockets, there's sure to be a place for all your extra bits and pieces.
Size & Materials
13.7 x 6.3 x 16.9 in | 3.9lbs

Tan, Black & Canvas feature Vegan leather. Custom made, scratch resistant & easy to clean. Canvas features unique custom made Canvas that is treated with water protectant. All bags feature Closed cell foam. High quality premium foam built-in for maximum protection. All zippers have been upgraded to SBS.
Perfectly
On Brand
It's time to elevate your brand! Not only is the Lyra Backpack incredibly functional, this timeless and chic design aligns flawlessly with your brand.
Travel Ready
With a built in luggage sleeve that perfectly hugs your suitcase, travel is a breeze. Combined with the laptop compartment, you're ready to take work on-the-go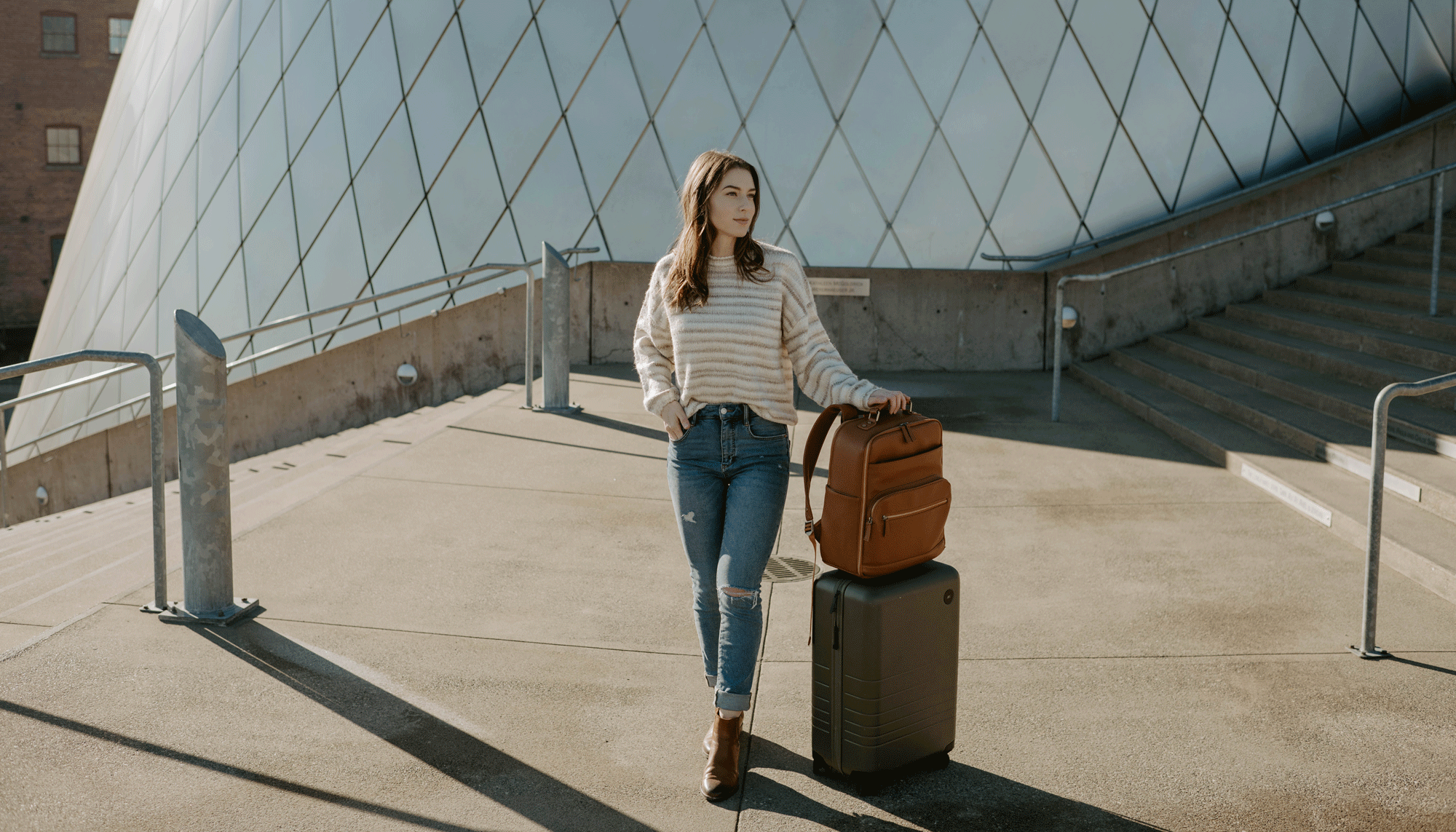 Completely
Customizable
Make it your own! Adjustable and removeable dividers, made from closed cell foam, let you arrange your bag to suit you - no matter what you're carrying.